Some of the best project management certification programs for 2023 are described in this article. Online offerings are highlighted for your convenience. The basis of comparison is the popularity of the programs, worldwide distribution, pricing, and the possibility of fully online certification.
Read the entire article carefully and choose wisely a project management certification program that is best suitable for your needs and plans for the future.
The information in the publication and, in particular, the current prices and details have been validated with the assistance of PM.MBA
We have positioned the BVOP™ Certified Project Manager program at the top as completely online, quite innovative, and Agile oriented (BVOP.org). It is worth considering this teaching as it goes well beyond the classical limitations. It is designed to maximize business value, support entire organizations, and all employees at the same time. The system became popular in 2020 and will continue to attract interest mainly from innovators and Agile visionaries through 2023.
Keep in mind that some of the project management certification programs are expensive or time-consuming and difficult to prepare. You can use the comment form below to ask questions. Expect fast support and guidance.
Get a FREE Trial for the BVOP Project Management Certification exam
You may benefit from adding a project management certification to your record of IT certifications, proving you have the know-how to plan, schedule, budget, execute, deliver, and then report on IT leadership. We describe the most popular project management certifications that will add an advantage and help you sharpen your skills in 2023 and 2024 year.
Best project management certifications in 2023
BVOP: Certified Project Manager
PMP: Project Management Professional
CAPM: Certified Associate in Project Management
CSM: Certified ScrumMaster
CompTIA Project+ certification
PRINCE2 Foundation/PRINCE2 Practitioner
CPMP: Certified Project Management Practitioner
Associate in Project Management
MPM: Master Project Manager
PPM: Professional in Project Management
PMITS: Project Management in IT Security
Certified Project Director
CPM: Certified Project Manager (IAPM)
BVOP™: Certified Project Manager
BVOP is a modern agile new teaching focused on adding business value to all project management activities and practices. The BVOP™ Certified Project Manager (BVOPM) is a senior and advanced role that knows not only in project management but also has an understanding of the product and people management. BVOP is a project management certification program that will surprise you with a new understanding of the modern business and organizations that need to develop a more people-oriented culture.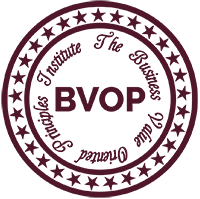 The certification program is offered by BVOP.org. It gained popularity mostly in 2023 and is expected to become more popular in 2024 as well.
Price: $130. If you have a promo code, you may obtain a certificate for only $55.
Certification process: Online
Preparation: Self-study. Free materials
Requirements: No previous professional project management experience is required. The role is expanded and advanced. The exam includes questions from the project management, program management, and product management sections.
PMP: Project Management Professional
As the most popular project management certifications, the Project Management Professional is a definite examination that includes unconditionally everything you demand to demonstrate your expertise and experience in managing time, cost, and scope. The Project Management Institute (PMI) is a credential institution and operates continuously with industries and academia to guarantee the quality of their certification program.
Offered by the Project Management Institute (PMI)
Price: Computer-based exams are $405 for PMI members; $555 for non-members. Paper-based exams are $250 for PMI members; $400 for non-members. Reference:
Requirements: Four-year secondary diploma plus three years of project management practice, 4,500 hours managing and delivering projects, and 35 hours project management course OR a high-school diploma, five years of project management practice, 7,500 hours managing and delivering projects, and 35 hours of project management training.
CAPM: Certified Associate in Project Management
The Certified Associate in Project Management is the ancestor to the PMP certification and is likewise delivered by the PMI. For professionals without a college degree, or with only fundamental project management background, or those who need to obtain their PMP certification step by step rather than all at once, the CAPM is the best choice certification program for management professionals.
Offered by: Project Management Institute
Cost: $225 for PMI members; $300 nonmembers
Requirements: High-school graduation, colleagues degree or equivalent, and at least 1,500 hours of project management involvement OR 23 hours of project management learning.
CSM: Certified ScrumMaster
The adoption of agile methodologies has become the model in IT companies, so it's not surprising that IT professionals qualified to manage projects in agile contexts are in high interest. While there are various Scrum master certifications open, the Certified ScrumMaster (CSM) from Scrum Alliance is a good choice for project managers preparing to start a career as Scrum Masters.
The Scrum Alliance, the origin structure for this certification, is a public-service group that supports the adoption of Scrum and agile methods, supports user groups and learning experiences, and presents resources for professional improvement. The company possesses more than 450,000 certified professionals globally till 2019. In 2023 the number is expected to grow.
Organization: The Scrum Alliance
Price: ScrumMaster training course cost varies by the training provider, but is about $1000 to $1400.
Requirements: Common awareness with scrum; completion of a two-day Certified ScrumMaster practice course.
CompTIA Project+ certification
This is a Junior certification program, and the requirements are less severe.
Organization: CompTIA
Price: $285
Requirements: One year of background managing, directing, or engaging in small- to medium-sized projects is advised.
PRINCE2 Foundation/PRINCE2 Practitioner
Projects in Controlled Environments (PRINCE2) is the most well-known certification program, especially in the U.K. and its administration entities. The PRINCE2 certifications are provided by the ILX Group and center on leading, managing, and delivering projects across all states, pre-project, induction, delivery, and final distribution.
There are two major qualifications available: PRINCE2 Foundation, and PRINCE2 Practitioner. The Foundation certification is a junior credential that questions basic project management language and methodology, while the Practitioner certification tests senior project managers who have already completed the PRINCE2 Foundation.
Organization: ILX Group
Cost: Foundation: $200; Practitioner: $340
Requirements: PRINCE2 Foundation requires a PRINCE2 Foundation course; PRINCE2 Practitioner requires one of the following: PRINCE2 Foundation; Project Management Professional (PMP); Certified Associate in Project Management (CAPM); or an IPMA certification.
CPMP: Certified Project Management Practitioner
The EC-Council's Certified Project Management Practitioner education is for project managers who need to develop their skills through hands-on experience and over different management systems and tools required to manage complicated projects efficiently successfully. The goal of the CPMP program is to add power to management professionals by increasing the management and technical skills needed to execute any project, small or complex.
Organization: EC-Council
Cost: $199 for an exam voucher
Requirements: No requirements, but it is suggested that applicants visit a three-day training course.
Associate in Project Management
The Global Association for Quality Management (GAQM), which offers the Associate in Project Management (APM) — as well as a Professional in Project Management and a Certified Project Director certification — is a global, not-for-profit certification organization that offers credentials across a diversity of IT practices.
The GAQM's project management certifications are centered on a large knowledge foundation and highlight effective resource allocation, clear management, flexibility to change, efficient communication, and insurance of quality deliverables at the smallest risk. Therefore, the APM program is intended for junior project managers, or for those who need to start a career in the project management field now.
Offered by: Global Association for Quality Management
Cost: $300
What do you need for this certification: GAQM body of knowledge reading and e-course; no formal education or background obligations.
MPM: Master Project Manager
The American Academy of Project Management (AAPM) has formed the Master Project Manager (MPM) certification program. The AAPM directs on professional project managers, but also incorporates those professionals with business and technical management obligations. Reference: The Best Project Management Courses for 2023 and 2024, author: Marta Cooper, PolicyMatters ISSN: 1941-8280, 1941-8272, ISSN National Centre for the USA, United States, https://www.policymatters.net/best-project-management-courses/
Company: American Academy of Project Management
Cost: $300 for application, review, processing, review, initiation, and certification.
Qualifications: Three years of project management practice and preparation.
PPM: Professional in Project Management
The Professional in Project Management (PPM) is a mid-tier project management certification program from the GAQM organization. The GAQM's project management certifications are centered on an extensive knowledge base and highlight practical resource allocation, clear management, flexibility to change, effective contact, and assurance of quality deliverables at minimum risk. The PPM is targeted towards average to senior project managers that are committed in risk and crisis management, and that are actively involved in the day-to-day management of projects. Reference: Best Project Management Certifications for 2023, author: Liam James, https://medium.com/best-project-management-certifications-for-2020/best-project-management-certifications-for-2020-b64c7210335
The certification program is offered by the Global Association for Quality Management
Certificate cost: $300
Requirements: GAQM body of knowledge reading and e-course; no formal education or background requirements, but applicants should have at least some project management understanding to pass the exam.
PMITS: Project Management in IT Security
EC-Council's Project Management in IT Security (PMITS) investigates the complexities of managing an IT security project. The certification supports applicants to strengthen their current project management experiences while tailoring them to the individual conditions of implementing and managing IT security within their companies.
This certification program is offered by the EC-Council.
Cost: $250
Requirements: At least two years of background in information security and educational experience that shows a focus on security (bachelor's diploma or higher preferred). Applicants may also opt to visit an EC-council education program before trying an exam.
Certified Project Director
The GAQM's Certified Project Director certification program is the credentialing body's highest-level project management certification. Generally, this designation is intended for qualified project managers that are included in directing many complicated projects and programs.
Moreover, the program centers on managing, budgeting, and planning the scope for many projects, many project teams, and assessing and decreasing interdependent risks to perform projects, fortunately. The CDP program is simply for those who possess meaningful and strong project management exposure.
The certification program is provided by the Global Association for Quality Management
Price: $300
Conditions: GAQM body of knowledge study and e-course; applicants need to be familiar with systems and methodologies of project management and pass the PPM or similar exam.
IAPM Certified Project Manager
The International Association of Project Managers (IAPM) is a global professional community and certification organization adjusted on the project management service. Furthermore, the IAPM's mission is to improve analysis, development, and effective utilization of project management, produce criteria and guidelines for both junior and senior project management preparation. Also, to evaluate and establish project management competencies within the field. Reference: Best Project Management Certifications for 2023 and 2024 by Shirley Parker – Agile Programming, ISSN 2652-5925, https://agileprogramming.org/projectmanagementcertification/
There are four levels of certification within the IAPM, split into two methods, traditional project management, and agile project management: Certified Junior Project Manager and Certified Junior Agile Project Manager; Certified Project Manager and Certified Agile Project Manager; Certified Senior Project Manager and Certified Senior Agile Project Manager; and Certified International Project Manager.
IAPM's Certified Project Manager certification is for applicants with a basic understanding of project management, including the basics of planning, preparation, and implementation of different projects. Also, the exam incorporates both the hard and soft perspectives of project management.
Company: IAPM
Price: The certification and exam price depends on a candidate's nationality; pricing is calculated based on country-of-origin's GDP to guarantee that any applicant can afford the preparation and examination. In the U.S., the certification and exam price is $650, with a 20 percent discount for students and job seekers.
Requirements: There are no requirements. However, the IAPM offers seminars through global education partners or approved books for self-study. Once a claimant has finished the seminar or thinks they are decently qualified, they can take a self-test to test their familiarity. Applicants must complete a 65 percent on the exam to pass.
Read more: Top 40 Project Management certifications for 2022 and 2023, by Ashton Williams – Scrum Time (ISSN 2652-5445)
Top Certifications on the media
US online media CIO.com updated its list of Top project management certifications for 2020 late last year, adding new state-of-the-art certification organizations such as BVOP.org and updating the prices of all listed programs.
Additionally, the PGOV.org team wants to announce that it has published this updated list in the middle of last year and has become a source of valuable information for many other online media, not just the ones mentioned above.
Most popular in 2023
The BVOP™ Certified Project Manager is expected to retain the low price and to offer a quality and modern way of thinking in organizational, project, and people management. If you follow the Linkedin page of the organization, you still have a great chance to find a promo code for a free certificate, so hurry up.
Waterfall vs Kanban vs Scrum
As alternatives to all these curricula, we can mention the Agile methodologies. The most popular are Kanban and Scrum.
Before I start explaining why these Agile methods are useful, I will tell you a little more about them.
I'll start with Kanban, it's a just-in-time production planning system. Kanban's goal is to limit excess inventories in production, when we have exceeded the set limit, this shows inefficiency. The tasks are presented in the so-called Kanban Board, and the team members have visibility to this "board".
Kanban uses cards and columns. The cards for the tasks to be performed and the column is a simple column in a table. The table is composed of our goals, namely, for example, the tasks that are currently being worked on or those that we have completed and are awaiting approval from management. Kanban has a limit of tasks that we can put in one column. So we have a real idea of ​​"what" and "when" happens during the development of our product.
Scrum framework
Scrum is a framework that is made up of roles, events, and artifacts. The roles in Scrum are Product Owner, he is the representative of the so-called stakeholders, the Development Team, the people responsible for creating the product, and Scrum Master, the person who takes care of the team and solves all problems that arise during development. There are events at Scrum, these are the meetings where the Scrum Master, Product Owner, and Dev team discuss how far they have come with their tasks, whether they have had any problems or obstacles, whether they have ideas on how to improve the process.
At these meetings, which are usually led by the Scrum Master, three questions are asked – What were you doing yesterday? What will I do today and is there anything that would prevent me from completing the tasks? The meeting lasts no more than 15 minutes, and other topics are not discussed. The tasks in Scrum are called Artefacts, and Increment is the product that our customers want to see after completing the sprint.
A sprint is a period that is determined when tasks will be completed. A sprint can be a week or up to 4 weeks, depending on how the tasks are distributed. Scrum has no task limit, when one sprint is completed the tasks are "cleared" from the board and new tasks are added for the next sprint.
Why learn Scrum and Kanban?
If we use Scrum and Kanban under rapidly changing conditions, we will be able to quickly adapt to them. Also, when our customers set their requirements at the beginning of the project, after a certain period these requirements change, our customers have new ideas and want to get involved in the product.
Using Scrum, which uses sprints, we can at an early stage to present a "demo" to our customer, thus receiving feedback and thus creating a quality product according to customer needs. There is no hierarchy in Scrum, the key is the communication of all team members, self-organization, and teamwork.
If we do not use flexible models such as Scrum or Kanban in our organization but use classic models, such as Waterfall, then we will not be able to adapt to the changes and requirements of our customers promptly.
Waterfall is the method that is applied, ie the tasks are performed sequentially. For example, if we have to create an application for online banking and use the classic Waterfall model, then our product will be presented to the customer only when all the processes are completed.
This way, we may have missed a feature that the customer requested or added features that they initially wanted but are no longer needed. In this way, there is a very high probability that the customer will refuse the product, so we will waste time in development, resources (including financial), and even our partnership with the customer.
Using Agile operation models, we will be able to present a "demo" to the customer at a very early stage and also add or remove features throughout the process without costing large losses. Also, these methods (frameworks) are extremely useful for the team, so there will be constant communication and the processes and rules are determined by the team.
Of course, in the development process using the same framework will not always be successful, all team members discuss what would be useful to do and how we can optimize the work so that in the end we have a quality product for our users.